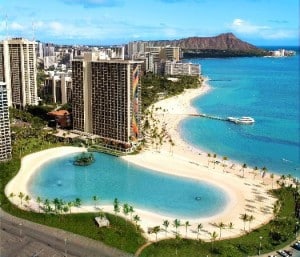 Sharket.com, the timeshare market research website, has compiled a first ­of ­its ­kind "Top 25 Timeshare Resorts" list.
Top 25 Timeshare Resorts
The list ranks how well timeshares at specific resorts perform on the secondary market, which is what Paradise Timeshare Resale specializes in. Sharket has created an extensive database providing timeshare resale transaction data for more than 1,400 resorts which provides information for timeshare owners with the comprehensive timeshare resale data they need to make an informed decision about how to price their timeshare unit, or whether to buy at a resort they're considering.
A perfect "10" was given to Hilton Grand Vacations Club as well as Disney Resorts.
As part of this service, Sharket measures, scores and ranks the world's timeshare resorts based on resale volume and typical pricing at each resort. This "Saleability Score™" is calculated as the sum of a Median Price Score and a Sales Count Score at each resort, with a score of 1 being the lowest (worst) and 10 being the highest (best). The Disney Vacation Club is the big winner. Of the more than 1,400 resorts reporting sales in the Sharket database, only eight earned a perfect 10 Saleability Score, and seven of them are Disney Vacation Club resorts. The other resort with a perfect 10 is a Hilton Grand Vacations Club resort.
Two Marriott Vacation Club resorts appear in the top 10, and seven of the top 25. Hilton Grand Vacations Club resorts appear once in the top 10 and seven times in the top 25. Geographically speaking, Orlando area resorts dominate, appearing nine times in the top 25, while 15 of the top 25 are located in Florida. Sharket.com Compiles Top 25 Timeshare Resorts Based on Resale Data Hawaii resorts appear seven times.
Paradise Timeshare Resale currently has many ownership opportunities at the top resorts. Here are the Top 25 resorts Paradise Timeshare Resale has current listings at:
Marriott's Ko Olina Beach Club
Marriott's Newport Coast Villas
The Westin Ka'anapali Ocean Resort Villas
The Westin Ka'anapali Ocean Resort Villas North
Hilton Grand Vacations Club at Hilton Hawaiian Village the Lagoon Tower
Hilton Grand Vacations Club at Seaworld International Center
How to Buy a Timeshare Resale
Here are the easy steps to become a vacation resort owner.
1.  Look at the Paradise Timeshare Resale website to see the hundreds of listings at resorts around the world.
2.  Read about what timeshare resale is and why you can trust us, one of the resale leaders.
2. Contact us by phone or email. Our resale experts can help you sort out what it all means. We are open 7 days/week!