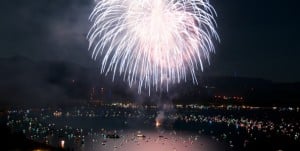 Always rated as one of the top destinations for fireworks displays in the country, it's time to plan for your Fourth of July vacation at Lake Tahoe. Paradise Timeshare Resale has great rentals at five star properties.
Check out these great deals:
Lake Tahoe Vacation Resort   2BR/2BA   June 28 – July 5   $2,500
Ridge Tahoe   2BR/2BA   July 3 – July 10     $2,200
Marriott Timber Lodge June 26 – July 4 $1,900
Hyatt High Sierra Lodge June 26 – July 4 $3,500 
View all of our Rental Listings. Click on any of the rental listings to reserve your Lake Tahoe summer vacation rental or give us a call at 800-996-2001.