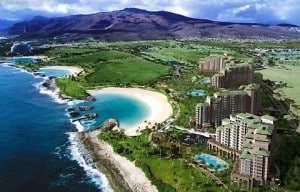 The top Marriott resorts have been named by Sharket,  new and free resource for timeshare owners. They have compiled a ranking of the Top 5 Marriott Vacation timeshare resorts.
Their Sharket ranking is based on actual resales drawn from Sharket's extensive database of timeshare sales transactions and is designed to help timeshare owners better understand the value of their timeshare. Sharket is a new free resource for timeshare owners.
Top Marriott Timeshare Resorts
Orlando, Hawaii and Lake Tahoe are the destinations where the top ranking Marriott resorts can be found. Typical resale prices for the Top 5 range from $4,500 to $10,500 for a timeshare week.
Marriott's Grande Vista resort in Orlando, Florida ranks at the top of the Sharket list of Marriott brand resorts with respect to resale transactions.
Holding the second spot within the Marriott resort group is Marriott's Ko Olina Beach Club resort in Hawaii with a typical price of $10,530 and 116 resales per year, according to statistics compiled by Sharket.
Rounding out Sharket's Top 5 Marriott list are Maui Ocean Club in Hawaii ranking third with a typical resale price of $6,945 and 175 annual resales, followed by Timber Lodge in South Lake Tahoe coming in fourth place with a typical price of $5,500 and 124 annual resales. Kauai Beach Club with a typical price of $5,700 and 132 annual resales closes out Sharket's Top 5 Marriott list.
Paradise Timeshare Resale is an Authorized Broker for the Marriott Vacation Club
Marriott Ko Olina Beach Club
The beautiful Marriott Ko Olina Beach Club is on Oahu. Only 18 miles from Honolulu, this secluded beachfront oasis is nestled within Ko Olina Resort & Marina, a lush 640-acre gated community where seven crystal-clear lagoons shimmer.This relaxing retreat in the beautiful Kapolei region of Oahu's southwest coast gives you easy access to golf, authentic luaus and sunny relaxation.
View all listings at the Marriott Ko Olina Beach Club.
Maui Ocean Club
Discover Ka'anapali Beach, one of the most desirable destinations in Maui, Hawaii – and home to the Marriott Maui Ocean Club. A tropical hideaway which is the ideal vacation retreat with luxurious 1 and 2 bedroom villas. Enjoy the fantastic 3.5-acre superpool, on-site spa &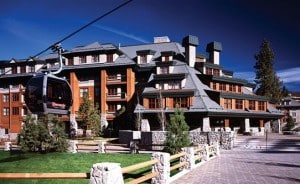 wellness center, several nearby golf courses, a premium fitness center and many great dining options. Ideally located in Lahaina.
View all listings at the Marriott Maui Ocean Club.
Marriott Timber Lodge
Paradise Timeshare Resale is the leading reseller of Timber Lodge timeshares The fabulous Marriott Timber Lodge is reminiscent of picturesque mountain lodges built a century ago but with all of the modern amenities. It is located right in the heart of South Lake Tahoe in the upscale Heavenly Village which is home to the finest restaurants and retailers on the South Shore. The world-renowned Heavenly Gondola is right out your front door for the ultimate in skiing convenience. The excitement of the Nevada casinos is only one block away and it is just a short walk to your private beach on Lake Tahoe.
View our listings at the Marriott TImber Lodge
Kauai Beach Club
This idyllic Hawaiian destination is home to rain forests, lava sand beaches, misting waterfalls and Marriott Kauai Beach Club, a vacation ownership beach resort in Kauai. Designed in the style of a royal Hawaiian estate, this breathtaking resort stretches along scenic Kalapaki Beach. Here you can swim in crystal clear waters, splash in the spectacular 26,000-square-foot swimming pool and delight in world-class amenities, such as golf, a lavish day spa and state-of-the-art fitness center.