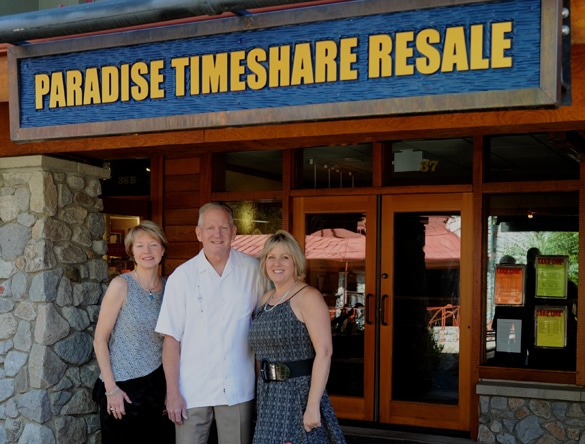 OUR MISSION
Our mission is to provide prospective purchasers with timeshare intervals that best fit their needs while helping sellers receive the fairest price in the shortest time possible.
PARADISE TIMESHARE RESALE
Paradise Timeshare Resale is a licensed Real Estate brokerage firm in South Lake Tahoe. We specialize in timeshare resales in Lake Tahoe, Hawaii and luxury hotel resorts. Team Paradise is ready to serve you, so call us now to discover the "Paradise Advantage."
Paradise Timeshare Resale is the largest and most experienced timeshare resale company in Lake Tahoe. Since 1989, Paradise has been the market leader for Lake Tahoe timeshare resales because we know how to connect buyers and sellers. Paradise delivers results! Our timeshares are up to 80% off the original developer prices. Paradise Timeshare Resale operates with one goal in mind: Customer Service and Satisfaction. We have real testimonials from satisfied clients available here.
At Paradise, we do business with honesty and integrity. We are members of ARDA, the American Resort Developers Association, and adhere to standards of operation that meet their timeshare resale guidelines. If you are interested in selling your timeshare, Paradise never charges an upfront fee! We earn our commission only after the sale is completed and the escrow is closed. We are experts at connecting buyers and sellers.
Thank you for choosing Paradise Real Estate & Timeshare Resale for all of your timeshare transactions. We truly appreciate your business.
Our Consultants- Click on an image to see agent information