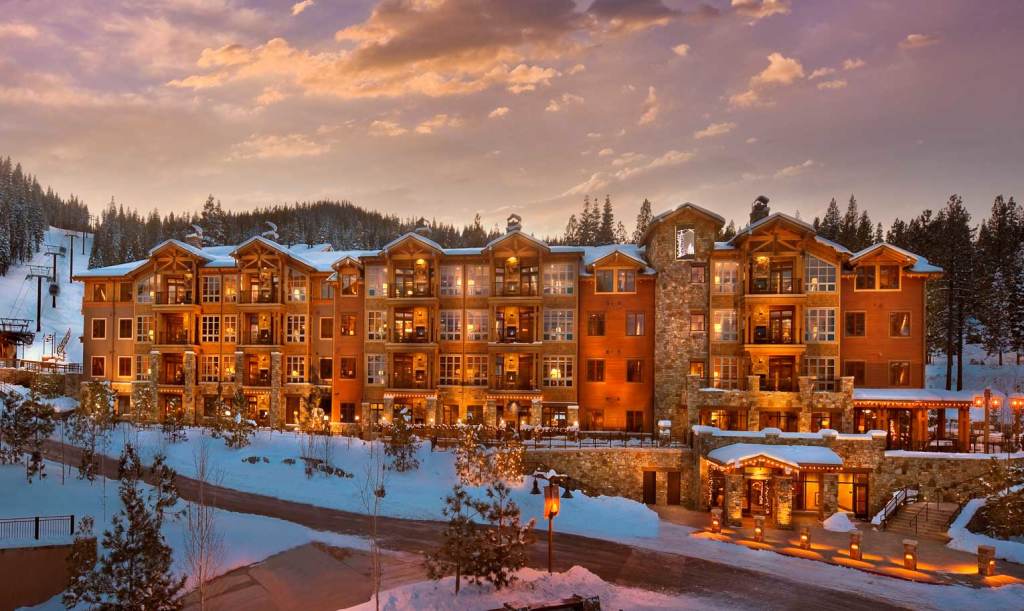 Northstar Lodge, the jewel of Northstar-at-Tahoe™ in California's Sierra Nevada Mountains, offers a variety of enticing ownership privileges.
Northstar Lodge
Imagine the ease of ski-in/ski-out gondola access; your own private lodge adjacent to the village; championship golf in your own backyard; incomparable views of the majestic mountains and Lake Tahoe just a short drive away. This mountain retreat is vacation ownership at its finest. Each Northstar Lodge residence is a private retreat of comfort and style, boasting natural, native materials on the exterior and Hickory hardwood floors, window walls, and cozy stone fireplace inside.  The beauty of your mountain home is rivaled only by the natural attractions right outside your door. There are two types of timeshare vacation ownerships at the Northstar Lodge; 1) Hyatt Residence Club and 2) Welk Resorts.
Hyatt Residence Club
The Hyatt Residence Club ownership is a fractional ownership where you buy into a fixed unit/fixed week ownership which also carries with it 2,450 floating points (2BR unit) or 3,300 floating points (3BR unit) annually. Hyatt Northstar owners get priority to use their floating points to reserve either additional full weeks at the resort or can use the points at any of the other Hyatt Residence Club resorts including the newest Hyatt Kaanapali Beach Resort. Paradise Timeshare Resale is a Hyatt resale specialist and has some great listings at the Hyatt Northstar Lodge.
Welk Resorts
The Welk Resorts ownership is a points-based ownership which entitles you to vacation at the Northstar Lodge or any of the other Welk Resorts timeshare properties. For example a Northstar Welk 2BR unit in the summer or winter is 420,000 points and a Northstar Welk 3BR unit in the summer or winter is 480,000 points. Paradise timeshare Resale has some great deals on Welk Resorts points at a fraction of what it would cost to buy from Welk direct.
Interested in a Lake Tahoe timeshare resale?
Paradise Timeshare Resale is located on the shores of Lake Tahoe, so close to all of the fabulous timeshare resale opportunities at all resorts, including the beautiful Northstar Lodge. Our trusted staff is here to assist you when looking at the deep discounts offered by buying a timeshare resale. We have listings from around the globe as well.
You can still enjoy the great snow this season! Contact us today. By email or by calling 1-800-996-2001.