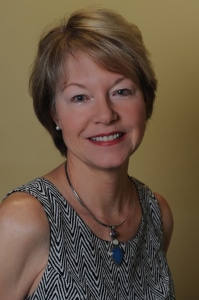 After graduating from Emerson College in Boston, Nancy's love of travel and the great outdoors brought her to Lake Tahoe to spend the Summer of 1983. "I loved the Lake Tahoe area so much that I decided to make my home here!"
Nancy is currently a licensed Realtor in both California and Nevada and has been for over 24 years. Nancy is also a licensed Broker in California and Nevada. She has worked in every facet of the Real Estate Industry including General Real Estate, Homebuilding, Real Estate Development and Timeshare.
"My favorite area of Real Estate is Timeshare!" "I like the Timeshare business because selling vacations is fun!"
Nancy really enjoys her career with Paradise and it shows. She enjoys helping buyers achieve their vacation dreams while saving them thousands of dollars on their purchases. She also enjoys helping sellers sell their timeshares in a timely fashion while realizing them as much money as possible.
"Sales is all about people helping people." "Customer Service is my #1 goal!"
After having spent nearly twenty-four years in the Timeshare business, most of Nancy's business today comes from Referrals and Return business. Her other accomplisments include a Bachelor of Science degree in Speech and Negotiation from Emerson College in Boston, MA.
In Nancy's spare time, she enjoys spending time with her 10-year old son, Cole. She is also an avid skier and fitness enthusiast. She enjoys using her timeshares, and has been all over the United States, Hawaii, Mexico, Canada, the Caribbean, and Western Europe.
Please feel free to consult Nancy's years of expertise regarding buying or selling your Timeshare.
Real Testimonials;
"Nancy Beaulieu is the best! Great to work with her, again. Thank you for helping us get a week (odd yrs) at Newport Coast Villas." –Bob
"We are Marriott Timeshare Owners. We purchased a unit at the Timber Lodge two years ago and could not be happier. Excellent Property, Excellent People, Paradise treated us very well. Thank you. – Rick & Patricia Hutchinson
My 25 year old daughter went to Hawaii with a friend and was staying in a timeshare.  When a few days passed and I hadn't heard from her I began to worry.  Since there was no answer from her on her mobile phone I began to sleuth outside the box.  I Googled the name I thought was the place they were staying and got in touch with Nancy.  I told her my problem and she kicked right into gear helping me in a way as if it were her own problem. She was relentless in searching for comparable names of timeshares in Hawaii.  I gave her so little info yet she continued on till she found 2 possibilities.  She gave me the names and phone numbers to call. I was able to confirm with one of them that indeed my daughter and her friend were there and was put through to their room!  AMAZING!!!  I'm all about customer service and I know GREAT service when I see it and Nancy's customer service is OFF THE CHARTS!!!  I am so thankful and appreciative to
her and her warm, caring, alert, energetic and helpful customer assistance skills.  Paradise Timeshare has a winner employee! Thank you Nancy with all my heart. –Donna Smyth
Hi Nancy, Thanks for everything you have done for Mary and me. We are fully enjoying our new "retreat". We also thanked Aleta for her hard work. Your dedication to our dream is greatly appreciated. -Karl & Mary
The broker/realtor we have been dealing with is Nancy Beaulieu with Paradise Timeshare Resale in Lake Tahoe. Her phone number is

800-996-2001

begin_of_the_skype_highlighting

800-996-2001

end_of_the_skype_highlighting

email is: [email protected]. We have spoken to her on the phone and she has even emailed us information on deals that haven't hit the website yet… we have been very pleased… 🙂 -Lori Pederson
Dear Nancy, Just a short note to tell you how much we enjoyed working with your office in purchasing our timeshare at Tahoe Beach & Ski.We had been thinking of making this purchase for a while but we were always intimidated by the process of handling a real estate transaction by phone or through the mail. However, in working with your office we were very pleased with the expertise, knowledge and quality of service we received. Thank you for helping to enhance our precious time off at one of our favorite vacation spots! " – Don and Gerry Capellino – Fairfield, CA
Nancy, I wanted to send you a quick note saying "Thank you and Paradise Timeshare" for your promptness in selling my property. I've tried other timeshare sellers, only to be extremely disappointed. You did in one week what I've tried to get accomplished in years! I would highly recommend your firm to anyone wanting to sell their existing property! Thanks for the quick turnaroud! – D. A. Layton – Apopka, FL
"We have a great working relationship with both Nancy and Judy at Paradise Realty. Our recent real estate transaction was flawless. Nancy and Judy always returned our phone calls and were available to help us with questions. We recommend Paradise Realty without any reservations. Over the years we have experienced real estate transactions that were extremely difficult and stressful. The sale of this property was very simple and easy.– Saundra & Rakesh Jain Lake Jackson, TX
Dear Nancy, First of all, I wanted to thank you again for selling our timeshare so quickly. We had tried several other companies, who I won't name. In that process they took our money and we never heard from them again. They never even attempted to sell our timeshare, just wanted our money. I was totally frustrated until I spoke to Paradise Timeshare Resale. It took 21 days to sell our timeshare that 2 reputable companies couldn't do in a year's time. Thank you again and I will always remember how nice it was dealing with your company.– Janice Brickett and Phillip Cavazos – Houston, TX
Nancy, I want to thank you for helping me to purchase my timeshare. I had thought of getting one in the past, but really didn't have the time to use one. We were staying at the Stardust during our visit, so when you told us that a resale had come in the day before for the Stardust and what a good price it was selling for, it took me about two minutes to decide to take it. Thank you. Thank you. Thank you. I have already used it about four times since my purchase, and have my next two years set up for reserved weeks. Keep up the good work. Your efficiency, promptness, and smile are greatly appreciated. – Toni Koopmeiners – Vacaville, CA
As a person familiar with the Lake Tahoe area, I would like to commend Paradise Timeshare Resales for the service I received when purchasing a timeshare at the Ridge Tahoe property. I have done extensive research for resales in the area and found Paradise to have the best values and subsequent service! Thank you, Nancy! – Scott Cummings
"Nancy! Last summer Donna and I were on a vacation to Lake Tahoe and just stopped by your office to just see what was available in the timeshare market. We actually did not have any intention to make a purchase. We love to vacation at Tahoe, especially in the off season when it's a little more relaxed. I would like to own a home there, but it's too far away and not practical. You put us onto a great timeshare that we both agreed that we could not turn down. So we bought it and are looking forward to our first visit this spring or fall! Thank you for your hospitality and enthusiasm for helping us make this dream come true. " – Jerry and Donna Ezial – Concord, CA
This is just a note to thank you for all of your help in our recent purchase of two timeshare units at Tahoe Beach & Ski Club. You handled both of our sales with so much personal attention, which is something we hardly receive now a days in this computer age. It is so nice to deal with a person like you (Nancy Beaulieu) that knows their business and is always willing to help – this is very reassuring. It is also nice to deal with a company where you call and a real person is on the other end of the line. Both sales went through with very little trouble and you always kept us informed as to the status of our purchase. I appreciate the fact that we were able to complete both of these sales by Christmas – This is our third timeshare purchased through Paradise Timeshare Resale and we cannot say enough nice things about you. – Deanna Clark –Modesto, CA
Dear Nancy, Just a Note to let you know how smoothly our condo transaction went. We felt in "good hands" the entire time! We will definitely recommend you and Paradise to anyone looking to buy a timeshare. Thank you so much! – Lou, Lynn and Alex Miller
Nancy, Both our timeshares have closed and we are now awaiting new owner information from the resorts. We want to Thank You for all your hard work and support. You are a professional focused on customer satisfaction and your communication skills during this entire process was exemplary!! – Sonny Meadows and Louis James
Hello Nancy & Jana, I just wanted to let you know that I received the check for the sale of my timeshare in the mail today. I appreciate all the work you put into completing the sale, and especially in these hard times. My best wishes to both of you. – Carol Myers