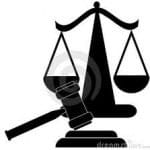 I'd like to share a recent article on the timeshare resale business.  This proves why you should only do business with a licensed timeshare resale broker like Paradise Timeshare Resale.  Our A+ rating with the Better Business Bureau proves that we have our client's best interest in mind at all times!  I previously wrote of scams and why those looking to purchase a timeshare should be careful and chose a reputable company like Paradise Timeshare Resale that doesn't ask for any money up front.
Here is a recent article from the Tampa Bay Times :
They called a California man with dementia and got him to spend hundreds.
They called a Washington woman, drowsy on pain pills and dying of cancer, and charged thousands.
They called a desperate Kentucky man who couldn't say no, and took his life savings.
Every day in Florida, teams of telemarketers dial around the clock from behind blacked-out windows in strip malls and office buildings across the state.
They introduce their company and make a promise: For an up-front fee, they can do what most timeshare owners find impossible — sell an unwanted timeshare. They have buyers waiting on the other line, they say, or pitch advertising methods that guarantee a sale.
Owners desperate to get rid of yearly maintenance fees trust strangers calling from Florida. And get nothing in return.
Timeshare resale schemes have quietly become the most rampant form of consumer fraud in Florida, affecting people across the United States and in some foreign countries. The state Attorney General's Office received 964 complaints against Florida timeshare resale companies in 2008. Then 2,929 in 2009. Then 12,257 in 2010.
Last year, even with a dip in calls, Florida's fraud hotline fielded more complaints about timeshare resale companies than the next four categories of consumer complaints combined.
The Tampa Bay Times reviewed thousands of those complaints and spent six months investigating timeshare resale companies and the state's attempts to stop their abuses. Despite an avalanche of allegations, Florida regulators and law enforcement agencies at every level have failed to take basic steps to protect consumers and curb fraud:
• State rules ban people convicted of certain crimes from getting licensed to run telemarketing companies or work for them, including timeshare resale. But until last summer regulators did not run background checks on most applicants. Instead, the Department of Agriculture and Consumer Services took their word that they had no criminal history.
• The department repeatedly renewed licenses for timeshare resale companies that had been fined for breaking state rules and, in some cases, accused of fraud by dozens of customers.
• When timeshare companies break the rules, the Attorney General's Office avoids criminal prosecutions in favor of settlement agreements that let companies stay in business and do not require owners to admit wrongdoing. The office has recouped about $6 million, a fraction of the money victims have lost.
• Despite more than 2,600 complaints against timeshare companies in Pinellas and Hillsborough counties, many of them alleging criminal fraud, police agencies here have not built a single case. That leaves federal agencies to chase far more cases than they can possibly handle.
Timeshare resale is a legitimate business. For a fee, companies agree to advertise an owner's timeshare in publications or on their websites. Buyers and sellers are on their own to actually strike a deal and transfer the timeshare's deed.
As with any advertising, the product does not have to sell for the fees to be legitimate. Experts say salesmen commit fraud, though, when they falsely suggest they have a buyer ready to make an offer, or overstate their company's advertising reach.
In one of the few criminal cases brought against a timeshare resale company, a federal judge sentenced Jennifer Kirk to 15 years in prison in January. According to U.S. attorneys, Kirk ran a network of South Florida companies that made $30 million in two years by promising owners quick sales but doing no real advertising.
Scores of Florida companies suspected of doing the same thing are unlikely to face similar scrutiny.
Spokeswomen for Attorney General Pam Bondi and Agriculture Commissioner Adam Putnam said their agencies do everything they can to curb resale fraud.
"We do the best we can with the resources we have," Putnam spokeswoman Liz Compton said. "We recognize the weaknesses and try to correct them as we can."
Bondi spokeswoman Jennifer Meale defended settlements as the best way to quickly get money back for consumers. Lawsuits and criminal prosecutions can be costly and take months or years to complete.
Bondi's biggest achievement in the fight against resale fraud, Meale said, is a new bill that would require timeshare resale companies to be more forthright about their advertising methods. Bondi announced the bill in October, after months of records requests from theTimes and three days before a scheduled interview with the paper.
Meanwhile, customer complaints continue.
Even timeshare resale company owners concede that their industry is rife with fraud. Those who agreed to speak to the Times said their companies are legitimate and that they have been tarred by a handful of bad players.
When asked to explain the repeated customer complaints against their own companies, the owners blamed individual employees who broke the rules. Chris Mazzone, former president of Timeshare Registry International in Dunedin, said complaints can also be the result of misunderstandings.
"We're salespeople. We paint a picture," said Mazzone, 50, whose company had more than 150 complaints registered with the state in 2010 and 2011. "There is a difference between painting a picture and lying."
Desperate to sell
Since timeshares entered the American vacation market in the 1970s, millions of Americans have been swayed by the standard sales pitch: Buy a week at a resort for life, and you'll never have to worry about vacation costs rising with inflation.
For almost as long as timeshares have been sold in America, though, owners have struggled to resell them. Timeshares make poor investments. Their initial prices are inflated by marketing costs, and their values usually plummet after purchase.
Annual maintenance fees, which cover upkeep, can spiral into the thousands of dollars.
The resale market is so poor, you can find timeshares for sale on Craigslist and eBay for $1. Owners are just looking for someone to take over the maintenance fees. Some owners even end up paying someone to take their timeshares.
"Without a secondary market," an industry representative once told the Orlando Business Journal, "timeshare ownership is a trap from which there is no exit."
Telemarketers have used that trap to their advantage since the 1980s. Timeshare resale scams have ebbed and flowed. Experts are not sure what caused the recent spike and why Florida is at the center of it.
Florida is the capital of the timeshare industry, home to roughly 23 percent of America's timeshare resorts. Some experts think former employees of timeshare resorts left that industry and, armed with lists of buyers' contact information, started resale companies.
The economic downturn played into their hands, leaving more timeshare owners unable to pay for their regular vacations or desperate to raise cash.
Thousands of victims
One night in March 2011 a man in a small, windowless office building in Clearwater dialed the phone. In Greenville, N.C., a 68-year-old retired nurse and grandmother named Rosey Kidd picked up.
Kidd owns a timeshare in Las Vegas she rarely uses. She spends nearly $500 a year on maintenance fees.
The man said his name was James Gibson. He worked for Meridian Media Group. According to Kidd, Gibson said he had a client interested in buying her Las Vegas timeshare.
The catch: Gibson needed $1,474 in advertising fees.
Kidd questioned the man. She lives on a fixed income, she told him, and rarely uses her credit card. She said the man assured her she'd have her check from the sale of her timeshare before her credit card bill was due.
When Kidd was transferred to another employee to pay her bill, she was warned that there was no guarantee of a sale. But she said Gibson told her that was just a formality. I'm a good Christian, he told her, Kidd says. You can trust me.
Her timeshare never sold. When Kidd called back, Gibson wouldn't take her calls, she said.
Kidd's allegations are among nearly 25,000 complaints against timeshare resale companies filed with the state Attorney General's Office since 2008.
Many of the victims are elderly. Some are desperate to get rid of their timeshares and the annual maintenance fees they can no longer afford. In their desperation, many agree to pay more to advertise their timeshares than the units are worth.
Jack Willick was an 87-year-old retired Los Angeles police officer with dementia. In January 2010, Willick's daughter noticed a strange $899 charge on his bank account from a company she'd never heard of — Pro Player Timeshare Resale.
Susan Cox lost more than $10,000. The Richland, Wash., woman is dying of bone cancer and said she was under the influence of painkillers when the phone rang.
Then there is Charles Wetherell.
The 84-year-old retired chemical engineer nearly wiped out his life savings trying to sell his five timeshares. From 2006 to 2011, according to his family, Wetherell spent more than $200,000 on timeshare resale companies, most of them in Florida.
Wetherell's wife, Grace, has dementia and lives in a nursing home. They have a grown son with Down syndrome they had hoped to provide for in their will. Their other children did not realize until early 2011 what their father had done. Wetherell's daughter says her father now only has enough money to get through the next year.
"They were preying on a man who, for whatever reason, thought he was doing what he was supposed to do," Kathy Kaufling said. "I'd like to see them prosecuted to the nth degree."
Wetherell didn't want to be interviewed for this story. While Kaufling was at her father's Louisville, Ky., home early last year helping him sort through his finances, she noticed that the phone rang incessantly. He was still getting four calls an hour from timeshare resale companies trying to get his business.
She changed his number, over his protests. No one ever called about buying one of his timeshares.
Failure to regulate
In Florida, professionals who use the phone to solicit business must first get a license from the state Department of Agriculture and Consumer Services.
The department, under its own rules, is supposed to deny applicants recently convicted of certain crimes, including felonies, and lesser crimes involving theft or "moral turpitude." The rules also require the agency to deny a license to anyone who lies about a criminal record.
But for years, until summer 2011, the department only "spot-checked" applicants, according to department spokeswoman Liz Compton. Even now, the agency only checks for convictions in Florida, a practice that saves money but fails to prevent felons from soliciting over the phone.
In 2006, James Gibson applied for his first telemarketing license in Florida. Gibson, then 34, wrote that he lived in Clearwater and had never been convicted of a felony.
State regulators took his word for it.
Over the next five years, Gibson applied to renew his $50 license annually. Each year he marked "NO" when asked if he had ever been convicted of a felony. State regulators repeatedly approved his license application, even after he began racking up complaints from customers who told the Attorney General's Office he lied to get their money.
A simple background check by state regulators would have revealed that Gibson had a string of felony convictions in Washington and Oregon. Instead, they never knew about his out-of-state history.
Gibson's first felony conviction was for attempted kidnapping in 1990, according to Oregon state records. He was convicted of seven more felonies in the next six years. He picked up his ninth, and last, in 2001, after leading police in two Washington towns on a high-speed chase in a stolen car. Gibson declined to comment.
The Department of Agriculture maintains a website listing licensed telemarketers and any complaints filed against them. According to that site, no one has ever complained about James Gibson. His license is good through August.
Convicted? No problem
Even when Florida regulators know about an applicant's criminal history, they do not always take action.
In October 2008, Tampa men Alfred Allen and Nekenja Franklin applied to the Department of Agriculture to open Pro Player Timeshare Resale. Allen would be the director of sales, Franklin the owner.
They disclosed their criminal histories on the application. Allen served 12 years in prison after a string of strong-arm robberies in 1987; Franklin was arrested for felony battery for slapping, punching and spraying starch on the mother of his child in March 2006, according to an arrest report. He served two years of probation and adjudication was withheld.
The Department of Agriculture approved their license. State rules only require a denial if applicants have committed a felony within seven years, or a misdemeanor involving theft within five years.
Allen's crime occurred 21 years before the application and Franklin's was not theft-related. Agriculture department rules state that licenses should be denied to anyone convicted of a crime of "moral turpitude," but that provision is largely ignored, officials said.
After qualifying for a license, Franklin and Allen set up shop in a small gray building with heavily tinted windows just down the street from St. Petersburg High. Within months of making its first call, Pro Player started drawing complaints — five in 2009, 41 more in 2010. A couple from Ontario said Franklin told them he had a buyer for their timeshare, which never sold. A New York man said Allen promised him a buyer for his timeshare, which never sold.
Allen and Franklin declined to comment.
Department of Agriculture investigators fined Pro Player twice for breaking state rules — $1,000 in 2009 and $5,000 in 2010 for using unlicensed salespeople and charging customers without a signed contract. But they never shut the company down.
In 2009, 2010 and 2011, state officials approved the company's business license despite the consumer complaints and the violations they found.
Gibson, Franklin and Allen are far from the only people with criminal records connected to timeshare resale companies. Of the 14 Tampa Bay area companies the Times investigated, seven had officers with criminal records.
Dwayne Pouncy, president of Timeshare Traveler, has been convicted of robbery, carjacking and cocaine possession, according to state records, and sentenced to state prison three times. Pouncy declined to comment.
Ace Timeshare operated with a roomful of criminals. In 2010, the company had 22 salespeople. Half had criminal records, state licensing records show. Regulators approved the company's telemarketing license that year even though 103 pages of its 121-page application were spent detailing employee criminal histories.
Compton said her agency does not have the money or staff to check the background of every applicant. And the agency has ignored most crimes of moral turpitude because the term is so vague it can easily be challenged in court, she said.
"We're not trying to keep people from working," Compton said. "What we're trying to do is keep people who are ripping people off from working."
Since 2009, the department has received 1,009 license applications from telemarketing companies. It has rejected 20, or about 2 percent.
Not a priority
While state agencies have struggled to handle the thousands of timeshare resale complaints flowing into their offices since 2008, local law enforcement agencies in the Tampa Bay area have basically ignored the dozens of local companies generating complaints.
In 2009, two former Pro Player Timeshare Resale employees — Louis Curto and Maia Ciesluk — opened C&C Timeshare Resale in St. Pete Beach.
Within months, two customers had called St. Pete Beach police and accused the company's telemarketers of taking money for promised sales that never came through.
An officer visited C&C's office, a small red building with reflective windows on Blind Pass Road. C&C employees gave the officer a sample contract, which stated that customers were buying advertising with no guarantee of sale, St. Pete Beach police Detective Sean McAuley said. The officer told the upset customers that their complaints were not criminal matters. If they thought they had been ripped off, they needed to sue in civil court.
The response is typical of local law enforcement agencies, which often do not want to invest time and resources pursuing difficult fraud cases. Just because a company gets a signed contract does not mean it has not committed a crime, however.
Bruce Reppert, assistant U.S. attorney in the Southern District of Illinois, has sent several people connected to Florida timeshare resale companies to prison. If the contract does not match the sales pitch, Reppert said, a crime has occurred.
"I think there's a misunderstanding as to what constitutes a crime sometimes," he said. "A lot of telemarketers think they can very carefully word scripts so that, when parsed, they can say what they tell consumers is not technically false."
The Times asked more than a dozen police agencies in Hillsborough and Pinellas counties if they had pursued a timeshare resale fraud case in recent years. All said no.
Pinellas County Sheriff's Office spokeswoman Cecilia Barreda and Clearwater public safety spokeswoman Beth Watts said their agencies usually forward complaints to the Department of Agriculture. St. Petersburg police Sgt. Kevin Smith said his department relies on other agencies to lead such investigations.
Orlando police once had a similar policy. Timeshare resale complaints were forwarded to the attorney general until late 2010, when Orlando Sgt. Amy Ameye realized that none of the complaints were resulting in arrests. Some of the companies had been fined, Ameye said, but that wasn't enough.
"They're more than willing to pay the fines because they make so much damn money," Ameye said.
So the Orlando detectives pursued timeshare resale companies on their own. The efforts so far have only led to a few timeshare resale employees being put on probation. But Ameye said the department sent an important message.
"It was so flagrant. It was in our faces every day," she said. "We didn't want people to think you could just pull a business license … and start ripping people off, and we were going to ignore it."
Efforts fall short
While some U.S. attorneys are trying to put timeshare resale scammers behind bars, the Florida Attorney General's Office does not pursue criminal cases and often allows timeshare resale businesses to keep operating after paying a few thousand dollars in restitution.
In 2008, the office ordered St. Petersburg's Vacation Property Services to repay customers $22,266. A settlement agreement noted that several customers had complained about salespeople who promised quick sales that never came.
Under the settlement, company president Albert Wilson, 43, admitted no wrongdoing and kept his business.
But complaints did not stop.
Customers filed 11 in 2009 and another 71 in 2010. In June of that year, Charles Wetherell, the Louisville man who spent more than $200,000 on timeshare resale companies, signed up with the company. He spent $412.
Complaints continued until March 24, 2011, when a different agency stepped in. The Federal Trade Commission sued the company in federal court. The FTC accused it of breaking federal laws barring telemarketers from making misleading statements, and for making more than 292,000 calls to numbers on the National Do Not Call Registry.
Vacation Property Services and related companies had been lying to customers since at least 2006 — two years before Wilson signed the settlement with the attorney general — according to the FTC lawsuit.
Wilson and another company official, David Taylor, 44, have denied the charges, and are fighting them in court. They both declined to comment.
Last August, Taylor sent a letter to the federal judge handling the case, explaining that he has no money and will have to represent himself despite having no legal experience. According to court filings in the FTC case, Taylor owns Shenaniganz, a bar in Apollo Beach not far from his 4,563-square-foot waterfront home. Wilson also owns a waterfront home, in northeast St. Petersburg.
In the letter, Taylor mentioned meeting in 2007 with Robert Follis, assistant attorney general from Tampa.
"He decided at that time VPS was not doing anything wrong but wanted Albert (Wilson) to change just a few things about the way he did business," Taylor wrote. "If VPS has been doing business wrong for years why wouldn't … Follis do something about it in 2007 and why would the Department of Agriculture keep licensing VPS in 2008, 2009 and 2010?"
In a deposition last July, Wilson said that Vacation Property Services had about 50,000 timeshares listed for sale on its websites. Wilson gave the FTC printouts of e-mails, offers to buy timeshares, to prove his company's advertising worked.
The FTC analyzed the e-mails, and estimated that, over the last five years, about 1.5 percent of Vacation Property Services' customers actually received offers to buy their timeshares.
Attorney General Bondi's spokeswoman, Meale, said more criminal prosecutions are not the solution. The office focuses on recouping money for victims through settlements and, in some cases, lawsuits.
Bondi said she needs lawmakers to pass the Timeshare Resale Accountability Act, one of her priorities for the 2012 state legislative session. The bill would require timeshare resale companies to put more information in their contracts and to list their advertising methods and associated costs.
To former Assistant Attorney General Andrew Bennett Spark, though, no amount of legislation will make a difference until the Attorney General's Office gets more aggressive.
Spark worked for seven years under Charlie Crist, Bill McCollum and Bondi. He resigned in August, after he sent a letter to media outlets blasting his superiors for their failure to protect Florida consumers.
The Attorney General's Office should pursue more timeshare resale companies in criminal courts, Spark said in an interview.
"We tend to rarely work hand in hand with criminal agencies. We tend to have a deferential sort of attitude toward them, like we don't want to get in their way," he said.
The Attorney General's Office has received complaints against dozens of Florida timeshare resale companies since 2008. It has filed 15 lawsuits.
Just before he resigned, Spark attended a conference with timeshare industry officials, including one who lauded Florida's efforts and said the problem is shifting to California, Nevada and other states.
Officials in those states disagreed. The Nevada Attorney General's Office has investigated several companies.
"Almost every one of them is based in Florida," said spokeswoman Edie Cartwright.
Closing up shop
The storm may have passed for timeshare resale. Complaints peaked in 2010 at 12,257, then dropped to 8,700 last year.
Experts say scams are cyclical. After a few years, consumers get wary and stop taking calls. But without changes in policy at both the state and local levels, there is nothing to prevent a different scheme from spreading as far and as fast as timeshare resale scams.
Most of the local companies the Times reviewed have closed. Chris Mazzone says he shuttered Timeshare Registry International in 2009 because the market dried up. He noted that many of his peers kept selling, even though they knew clients would probably never sell their timeshares.
"It just became ugly," Mazzone said. "I didn't see myself staying in the business with the lack of integrity in it. My conscience wouldn't allow it."
Mazzone now runs a company that schedules appointments for home security system installations from the same Dunedin office.
Nekenja Franklin is also using his old office for a new business. He declined to comment for this story, other than to say Pro Player Timeshare Resale is closed. His new company, U.S. Digest, sells magazine subscriptions.
James Gibson, the salesman with nine out-of-state felony convictions, works for Resort Property Depot in St. Petersburg, according to state licensing records. Gibson previously worked for Clearwater's Meridian Media Group.
In December, Meridian Media moved out of its office. Employees loaded telephones, chairs and other office equipment into trucks. They took down several plaques from the wall just inside the office's heavily tinted doors. The plaques honored the company's "Star of the Month."
One name stuck out, because it was repeated, month after month: James Gibson.
Times researcher Natalie Watson contributed to this report. Will Hobson can be reached at (727) 445-4167 or [email protected].
This article has been revised to reflect the following correction: Nekenja Franklin, former owner of Pro Player Timeshare Resale in St. Petersburg, pleaded guilty to a charge of felony battery in 2006. Adjudication was withheld, which means a felony conviction did not appear on his record. He completed 24 months of probation. A story Sunday was incorrect about the outcome of the case.
About this story
The Tampa Bay Times started investigating the timeshare resale industry in June 2011.
The newspaper reviewed more than 2,000 consumer complaints against Tampa Bay area companies and tracked down their offices across two counties in an attempt to interview owners and employees.
The Times interviewed more than 100 people, including company employees, victims and government officials who oversee or investigate timeshare resale companies. It also reviewed thousands of pages of court documents and licensing records and examined the criminal histories of employees at more than a dozen local resale companies with customer complaints.
The complaints reviewed are those recorded by the state Attorney General's Office, which operates a fraud hotline and accepts and categorizes complaints that come in by phone, email and letter.
Consumer contacts
In Florida, two agencies take the lead in overseeing timeshare resale companies.
The Department of Agriculture and Consumer Services licenses telemarketers, including timeshare resale companies. It also accepts complaints against companies and salespeople and posts information on those complaints at 800helpfla.com. Contact the department at (850) 410-3800
The Attorney General's Office, the state's chief legal office, accepts and reviews complaints about all types of fraud. It can investigate those complaints or forward them to other agencies. Call Florida's fraud hotline at 1-866-966-7226 or visit myfloridalegal.com.
Tips to avoid trouble
Timeshare resale companies sell you advertising. Beware of any company that promises a quick sale or suggests a buyer is already lined up. Avoid companies that call unsolicited. Well-promoted timeshare resale websites generate their own business. And verify where the company will advertise your timeshare. If you can't easily find the company's website with a Google search, no one else can either.
How to sell your timeshare
A few will broker your timeshare, which means no up-front fees. The company gets paid a percentage when you get paid. There are also do-it-yourself options. Try Redweek.com, an eBay-style website that charges about $59.99 a year to advertise your timeshare.
If none of that works, some companies, including Timeshare Cure, will agree to take your timeshare — for a fee.