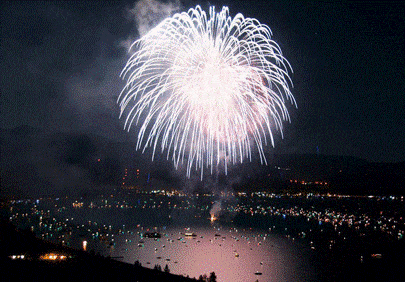 Come enjoy one of the best fireworks shows in the country and spend a week enjoying beautiful South Lake Tahoe.
Pick from among these great vacation resorts:
Stardust Tahoe
1BR/1BA July 3-10 $1,200 Sleeps 4
Lake Tahoe Vacation Resort – Lakefront
1BR/1BA July 1-8 $1,800 Sleeps 4
2BR/2BA July 2-9 $2,500 Sleeps 8
David Walley's Resort – Mineral Hot Springs
2BR/2BA July 2-9 $1,500 Sleeps 6
What to do in Tahoe for the 4th of July
There are a lot of great activities in South Lake Tahoe for the holiday.  You can start your day off with the first City of South Lake Tahoe July 4th Parade along Highway 50 from the "Y" to Bijou Park. Follow that up with the 2nd annual South Tahoe Red White and Blue Independence Day party on the beach with music, food and entertainment. There will also be a party at Edgewood Tahoe which puts you right up close to the action! Or, grab your spot on the beach for one of the best fireworks in the country!
Paradise Timeshare Resale Vacation Rentals and Sales
Paradise Timeshare Resale specializes in the sales and rentals of Lake Tahoe timeshare resorts. Check out all of our current Lake Tahoe rentals as well as our South Lake Tahoe timeshare units for sale.