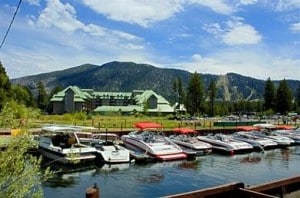 The summer of 2014 in Lake Tahoe is shaping up to be a fabulous one! There will be events and activities all summer long for the young and old, locals and visitors, those that enjoy history and much more.
Summer Events in Lake Tahoe
The summer roles out with two weekends of the 22nd Annual Renaissance Faire at Camp Richardson in South Lake Tahoe. It will be held May 31 – June 1, and June 7-8.  There is a joust with the Imperial Knights on horseback, shopping areas, food and drink, plays and singing, and much more.  Don't forget to utilize the free shuttle so you don't have to find parking.
Outdoor concerts are always a big treat at the lake, and the ones at the Harvey's Outdoor Arena are the best.  This summer, the lineup includes Carrie Underwood, Aerosmith, Train, Lady Gaga, Bruno Mars, Boston, Steve Miller, Doobie Brothers, Rascal Flatts and much more.
The 4th of July Fireworks are ranked as one of the top in the Unites States year after year.  They are shot off over the lake near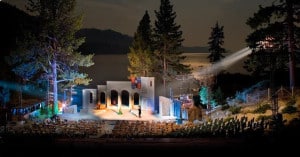 Edgewood Golf Course and synchronized to music.  Great viewing spots on beaches around the south shore.
American Century Celebrity Golf is always a very fun event, especially if you like watching stars from the sports and entertainment field.  This is will be a special one since its the 25th Annual, and they promise it will be more fun that ever.  This year's event will be held at Edgewood Golf Course July 15-20.
The Lake Tahoe Shakespeare Festival presents extraordinary entertainment in an exceptional setting on the beach of Sand Harbor.  Sink your toes in the sand, enjoy a bottle of wine as the sun sets over Lake Tahoe, and watch Shakespeare's romantic comedy, As You Like It.  The shows are 6 nights a week from July 11 to August 24.
Commons Beach in Tahoe City holds concerts all summer long from June 22 to September 7.  The south shore has weekly lakeside concerts at Lakeview Commons as well.
Historical Tallac Historic Site has a full slate of summer activities from concerts on the green to entertainment in the boathouse. The schedule hasn't been released yet but we can expect musicians, plays and comedy acts.
There are always plenty of things to do in Lake Tahoe including hiking, biking, boating, ziplining, hot air balloon rides, horseback riding, stand up paddle boarding, kayaking and much more.  You can even find some time to sit by the pool with a book too!
Stay in Lake Tahoe
We have a great selection of places to stay when you come to Lake Tahoe this summer.  Timeshare rentals at the Lake Tahoe Vacation Resort (including Celebrity Golf Week), Tahoe Beach & Ski Club, Ridge Tahoe, Marriott Timber Lodge, Marriott Grand Residence and Edgelake Beach Club,  We have three weeks available at the Hyatt High Sierra Lodge in July and August, which is perfect to enjoy the Shakespeare Festival.
There are also some great deals on buying a Lake Tahoe timeshare so you can enjoy these summer activities every year.  Check out these deals on the South Shore and North Shore.
Contact us by email, stop by our office or call us at 800-996-2001  7 days a week to start planning your Lake Tahoe vacation.