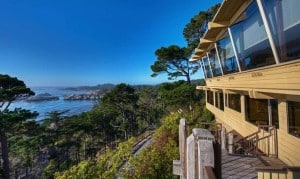 On May 7, 2014 Interval Leisure Group ("ILG") (NASDAQ:IILG), a leading global provider of membership and leisure services to the vacation industry, and Hyatt Hotels Corporation ("Hyatt") (NYSE:H), a leading global hospitality company, announced their affiliates have signed a definitive agreement for ILG to purchase Hyatt Residential Group for approximately $190 million.
Hyatt Residential Group and Interval International
The Hyatt Residential Group markets and manages 16 vacation ownership properties at world-class destinations in Arizona, California, Colorado, Florida, Hawaii, Nevada, Puerto Rico and Texas, including the Maui project that is under development. The Hyatt Residential Group also owns and operates the Hyatt Residence Club, a points-based membership exchange system that currently serves approximately 30,000 owners, providing them with reservation services and other benefits. All Hyatt Residence Club owners are already members of Interval International's vacation exchange network, which includes nearly 2,900 resorts in over 80 nations. Under the terms of the master license agreement, Hyatt will receive annual license fees and the Hyatt Residence Club and the vacation ownership resorts will retain the Hyatt Residence Club brand. Hyatt Residence Club owners will continue to receive all privileges currently associated with their memberships, including Hyatt Gold Passport benefits.
Hyatt Residence Club Resorts
Paradise Timeshare Resale specializes in the resales of all Hyatt Residence Club Resorts including the Hyatt High Sierra Lodge, the Hyatt Highlands Inn, and the Hyatt Piñon Pointe as well as many others.
Contact the Hyatt Specialists
We are open 7 days a week, with our staff available to meet with you, either in person, by email or on the phone at 800-996-2001.