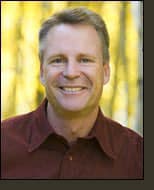 Dan Spano is a man on a mission. As the C.E.O. of Paradise Timeshare Resale (PTR), Dan's focus is on embodying the spirit of win/win relationships. "Actually, since I'm a broker it's win – win – win. Buyers, sellers and the Paradise team all win." said Spano. Paradise's mission statement reflects this win/win ideal and is the crux of company direction, policy and procedure. Spano lives his mission and opens every sales meeting by reviewing the statement…
"Our mission is to provide prospective purchasers with timeshare intervals that best fit their needs while helping sellers receive the fairest price in the shortest time possible." Paradise team members do not miss the importance Spano puts on the mission statement. It is more than just words that open a meeting – it is the way of being a Paradise representative.
Spano started in the timeshare business in the late 80's with a timeshare marketing company called Beach Front Marketing. "After about ten years it became apparent to me that there was a real need for timeshare owners to have a way to sell their timeshares." recalls Spano. There was also a growing need for timeshare homeowners associations to sell un-sold or foreclosure property in order to reduce the financial burden of association dues. Filling these needs became the goal that brought together the real estate "heavy hitters" that began PTR.